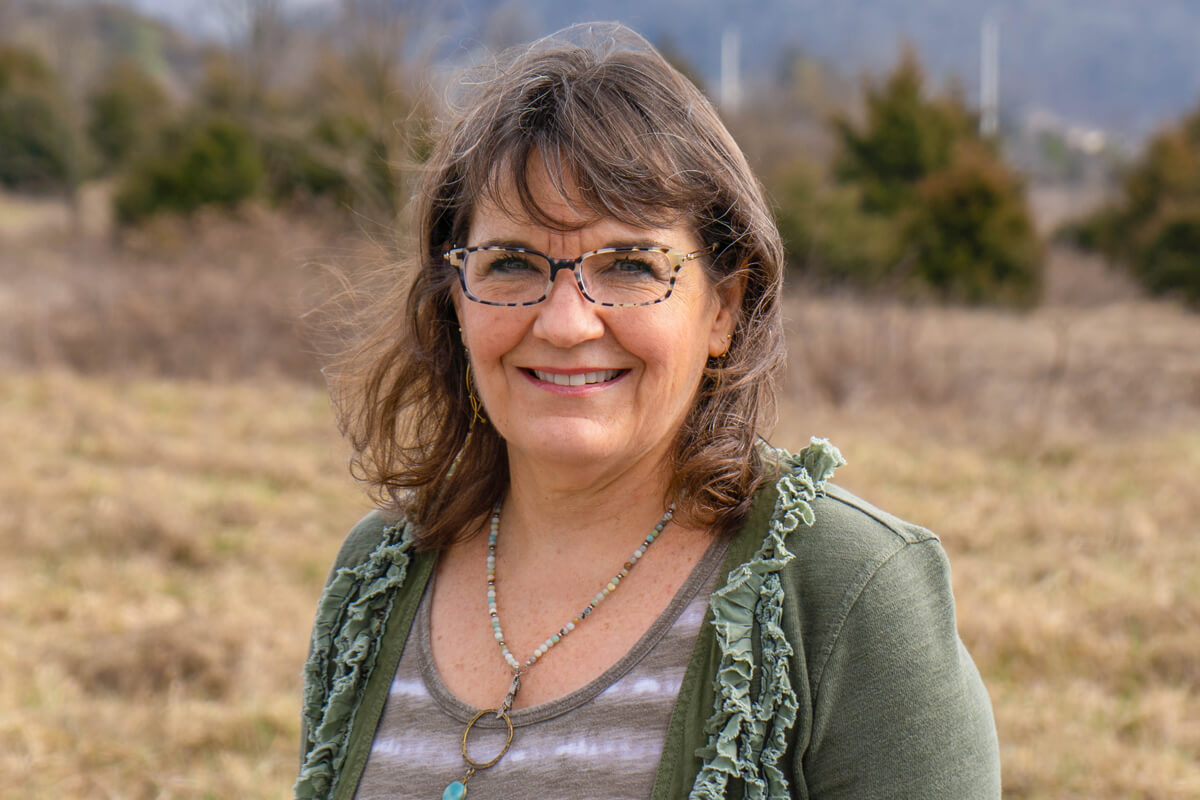 March 6, 2023
Senior research associate Vicki Williams has been a Driving Force at VTTI since 2001. Her experience includes on-road experimentation, study design, data analysis, research & design support for data analytics projects, and the development of the first video reduction dictionary which was created for the 100-Car study.
In her current role within the Division of Data and Analytics, she works on answering transportation research questions by studying driver behavior, accomplished by analyzing driver video from naturalistic driving studies. Previously, Vicki worked for VTTI's Motorcycle Research Group (which conducted several large naturalistic motorcycle studies) and for the institute's Center for Automated Vehicle Systems. Vicki credits her attention to detail and organization as making her a good fit for the work involved in study design, video reduction protocol development, data/case tracking, and similar tasks.
Her connection to VTTI started while she was working in the Virginia Tech Biomechanics Lab at a time when former VTTI director Tom Dingus was working with Walt Wierwille on instrumented vehicle studies. While her first jobs after receiving her B.S. in industrial engineering & operations research and M.S. in industrial engineering (human factors option) from Virginia Tech involved industrial ergonomics for various companies and organizations, the familiarity with VTTI based on those earlier interactions with Dingus and Wierwille eventually resulted in her awareness of and interest in a position as a transportation human factors researcher. Vicki admits, "I didn't really plan on making a career out of it, but I was hooked!"
Vicki has worked at VTTI through various phases of video annotation techniques. The current tools allow simultaneous viewing of video and vehicle sensor data via a VTTI-developed interface, with the ability to review the data frame-by-frame and annotate within the tool. However, early on, video analysis (including eye glance location annotation) was conducted using VHS tape! Vicki says, "For those of you who have had to rewind and forward VHS tapes, especially to a specific frame, you can imagine how much I now appreciate our current tools."
A notable project that Vicki was involved in was one in which researchers disguised a transit van driver to make it look as if the vehicle were driverless by using a custom-made 'seat suit.' For this study, Vicki designed the video reduction protocol for evaluating the interactions the vehicle had along the routes driven in Arlington, VA. While the study was undertaken to determine other drivers' and vulnerable road users' responses to a seemingly driverless vehicle, what was not anticipated was that a TV reporter would notice and approach the vehicle and its 'driver' and try to get an explanation of what, exactly, was happening. The story got a lot of notice in the DC metropolitan area and brought significant attention to VTTI's research.
A Blacksburg native, Vicki and her husband, Phil ─ a former Virginia Tech basketball player ─ make their home in nearby Radford along with their 14-year-old yellow lab named Lucky Jack. Their daughter, a public historian and museum manager, has recently become engaged to a sports broadcaster, and their son (who is married to a world-class professional pole vaulter) is in law enforcement. Spending as much time as she can with her family is high on Vicki's list and she enjoys outdoor activities such as hiking and fishing as well as attending concerts, reading, solving puzzles, and watching St. Louis Cardinals baseball!
What does Vicki like best about working at VTTI? "The people and the purpose. I've developed so many great friendships and have always had good working relationships and experiences, even during the most difficult projects. Of course, the knowledge that our work saves lives and makes a real impact is most important. I also enjoy working with real-world data, connecting research to what's actually happening in the world, especially since we have such a variety of projects and applications."
She also notes that "Our goals of saving lives, time, and money and protecting the environment are definitely something to be proud of. I'm glad to be part of an organization that's always been respected for its integrity and quality of research. Everyone I've worked with takes their job seriously, and cares about the quality of their output."