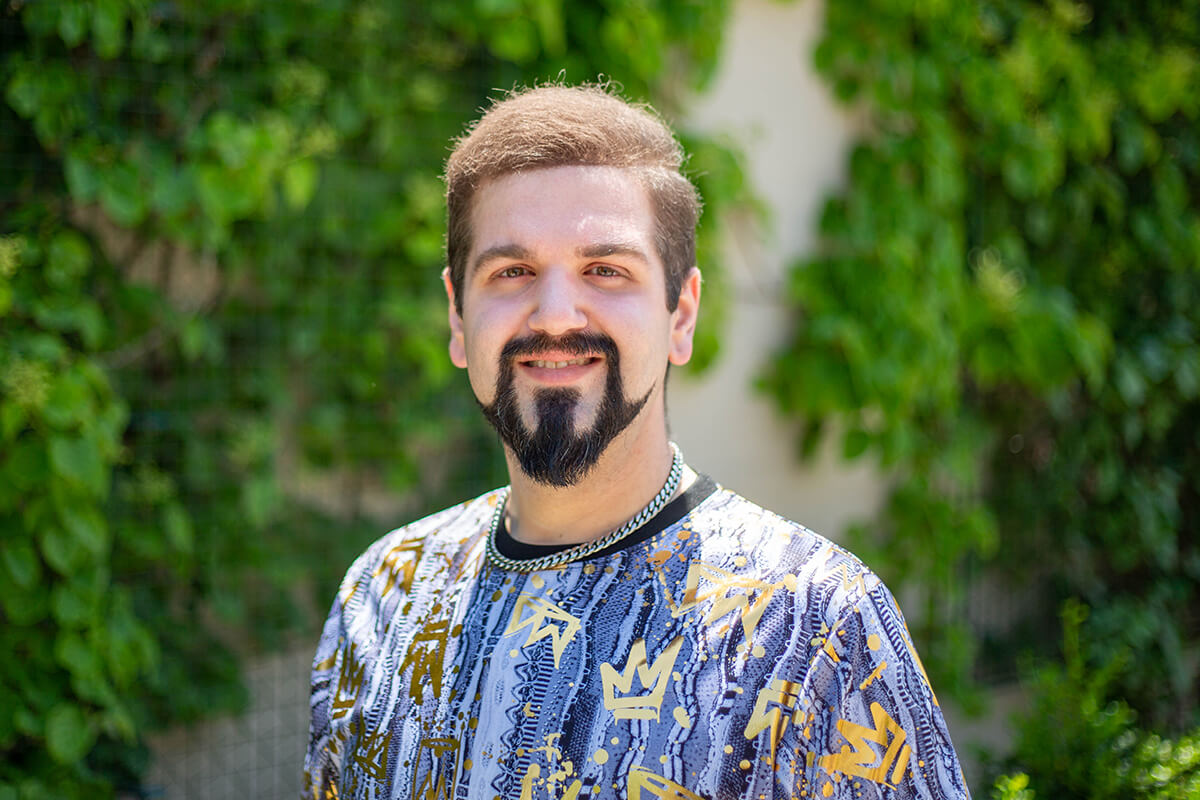 June 3, 2022
Erem Memisyazici brought a wealth of knowledge to his position as a senior research specialist in VTTI's Division of Vehicle, Driver, & System Safety due to his 10 years of data reduction experience. He readily admits that when he joined VTTI in 2011 he did not anticipate that he would become committed to transportation research. However, his involvement in data reduction – reviewing in-vehicle recordings and categorizing the minute details of drivers' attention and actions for analysis purposes – piqued his interest in transportation research and has remained in place ever since.
In his current role, Erem is involved in data collection on various studies, both on the Virginia Smart Roads and in Northern Virginia. He provides assistance in many areas, whether it relates to projects under the Safe-D University Transportation Center or graphic design renderings for developing technologies. The latter takes advantage of Erem's degree in visual arts and graphic design from Radford University; his skills are often tapped to provide graphics for projects, reports, and other VTTI publications.
When asked what he likes best about working for VTTI, Erem's response is immediate: "The people, for sure. Everyone is hard-working, dedicated, and committed. It's a real privilege to work alongside such distinguished and inspiring individuals. It is also absolutely true of the participants who volunteer for our studies to help us in our research efforts. After all, without them and without their input, what we do wouldn't be possible."
He is equally effusive about the work that VTTI does. "What we do here has a significant impact in furthering transportation safety, which leads to saving lives. It's truly a humbling realization and one I am privileged and honored to be a part of."
In his free time, Erem's interests vary. He has creative passions that are addressed by sketching and painting, and he loves to wander out with his easel and canvas until inspiration strikes. He also enjoys hiking and biking with friends and getting lost in a good book when he can work that into his busy life.
While he may have once envisioned a different sort of career, Erem has successfully folded his artistic talent into an entirely different field. "Sometimes in life, the right path finds you, instead of the other way around, and that is precisely what happened with me. It has become one of the most fulfilling experiences of my life to work here with truly talented and hardworking people to make a real difference."