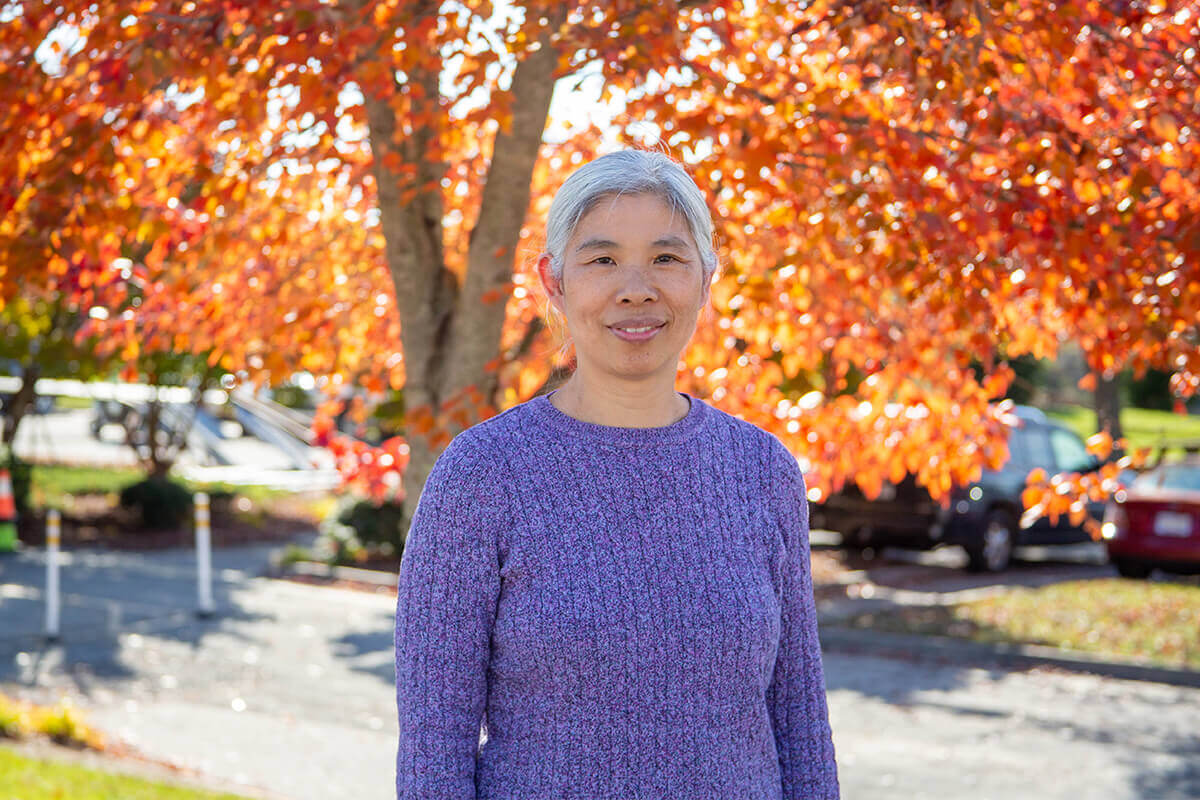 November 16, 2021
Research associate Fang Huang is coming up on 20 years as an employee at VTTI. She started as a part-time employee in January 2002 while she was working on a master's degree in computer science at Virginia Tech. She obtained a bachelor's in electrical engineering at JiangSu University of Technology in China and subsequently taught electronics for over three years at a vocational school. After earning her master's, Fang secured a fulltime position as a software developer, continuing her work in VTTI's Division of Technology Development and Deployment.
Fang is a driving force behind two activities that are key to the naturalistic studies for which VTTI is known worldwide: she writes the communication programs that allow researchers and engineers to view and verify that the data is being collected accurately, and she writes programs that assist in the instrumentation process as well as the verification that all systems are working correctly.
As was the case for many, her work transitioned from the office to home for more than a year due to the pandemic. But she is now back in the office writing the code that supports VTTI's studies. When asked what she likes best about working at VTTI, Fang said: "I like to do software programming but mainly it's because of the people I work with. We have a wonderful team, great leaders, they are very supportive and encouraging, and we work together to get the job done."
Outside of work, cooking and gardening are two of Fang's interests; she has even grown her own vegetables for more than 10 years. She also enjoys knitting, something she has been doing since childhood. Fang's two children are also Hokies: her son Tay graduated from Virginia Tech and is now working in North Carolina, and her daughter Amanda is currently working on a master's degree.
What is Fang most proud of that VTTI does? "The research that we're doing here and the impact that VTTI makes. Our work makes driving safer!"