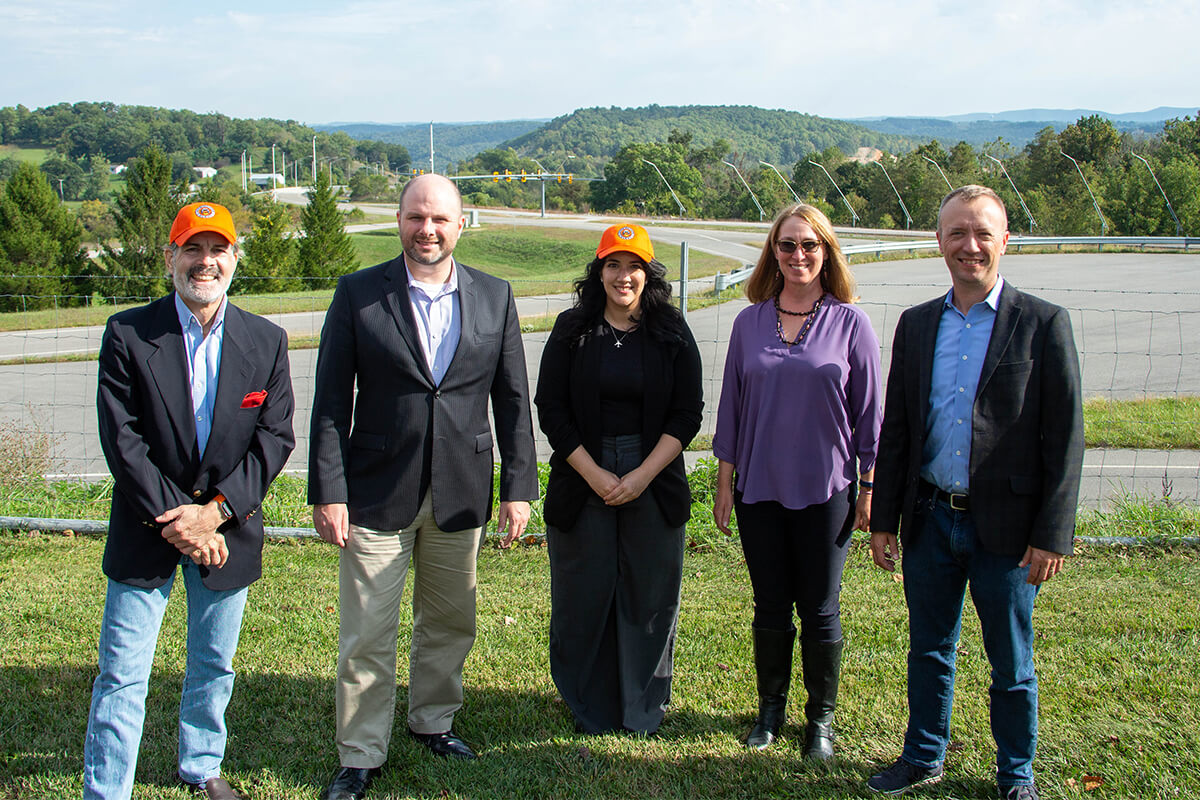 October 29, 2021
Alexandria Rossi-Alvarez almost died.
She was crossing the road, in a crosswalk, and was struck by an impaired driver. The impact launched her nearly 20 feet into the intersection. The car did not stop there. She was laying on the road, unable to move, watching as the car continued towards her.
"It is a scary situation to think that this is it," said Rossi-Alvarez. Without the heroic support of other pedestrians nearby who ran up to the car, banging their hands on it and pleading for the driver to stop, she would not have survived.
It may seem preposterous to call Rossi-Alvarez lucky, based on actual events of what happened that day, and her resulting injuries.
In 2019, over 6,000 pedestrians were killed in traffic crashes in the United States and an estimated 140,000 pedestrians were injured in a traffic accident, according to the National Highway Traffic Safety Administration.
"Over last few years, trends show that pedestrian safety is not improving — in fact it is getting worse," said Andy Schaudt, chief of staff at the Virginia Tech Transportation Institute (VTTI). "We need more researchers focused on this area so that we can try to find solutions."
Rossi-Alvarez, a Virginia Tech Ph.D. candidate and graduate research assistant at VTTI, was researching advanced vehicle technologies prior to her being struck in the crosswalk. Following the accident, her vehicle safety research became more focused more on pedestrian safety.
"It motivates me to take this negative experience and put positive energy into research that will save lives to ensure that no one will have to experience a similar situation," she said.
Rossi-Alvarez's research focuses on testing a variety of lighting technologies that can be applied to numerous vehicles, including automated vehicles. This has included testing various locations of lighting around the vehicle and different colors of lights. She sets up various roadway experiments and recruits pedestrians to participate in observing and evaluating these potential lighting solutions.
"Alli is an extremely, passionate, thoughtful and dedicated student," said Charlie Klauer, leader of the VTTI Training Systems group and associate professor in the industrial and systems engineering department at Virginia Tech where she serves as Rossi-Alvarez's Ph.D. advisor. "Pedestrian fatalities are continuing to rise each year and all the research that she is doing excites me to see how it can impact pedestrian safety."
Through Rossi-Alvarez's research, a connection was made with industry partner, Pedestrian Safety Solutions, LLC, and their product, Auto Motion Alert. Auto Motion Alert is a light bar mounted on the front of a car that signals to pedestrians if the vehicle is slowing or going. The device uses oscillating light patterns, with white lights to indicate acceleration and amber lights to indicate deceleration.
Paul Schaye, the founder of Pedestrian Safety Solutions, was also struck by a vehicle while riding his bicycle, sparking his passion for making the roadways safer for cyclists and pedestrians.
"Getting hit by a car hurt. The driver didn't indicate what he was doing, and smacked right into me." said Schaye. "My hope is that through pedestrian safety research and the implementation of safety technologies, we won't have pedestrians being fatally injured every 90 minutes in this country."
Rossi-Alvarez and Schaye are two examples of purpose-driven survivors who are dedicated to do what they can to save the lives of our most vulnerable roadway population. This fall, they continue their mission as they evaluate potential solutions on the Virginia Smart Roads.
"It would be wonderful to see some type of impact in the improvement of pedestrian safety, even if it is just increasing the knowledge of pedestrians and road users on these technologies," said Rossi-Alvarez. "This will empower them to make better decisions on the roadway when they know what to look for."