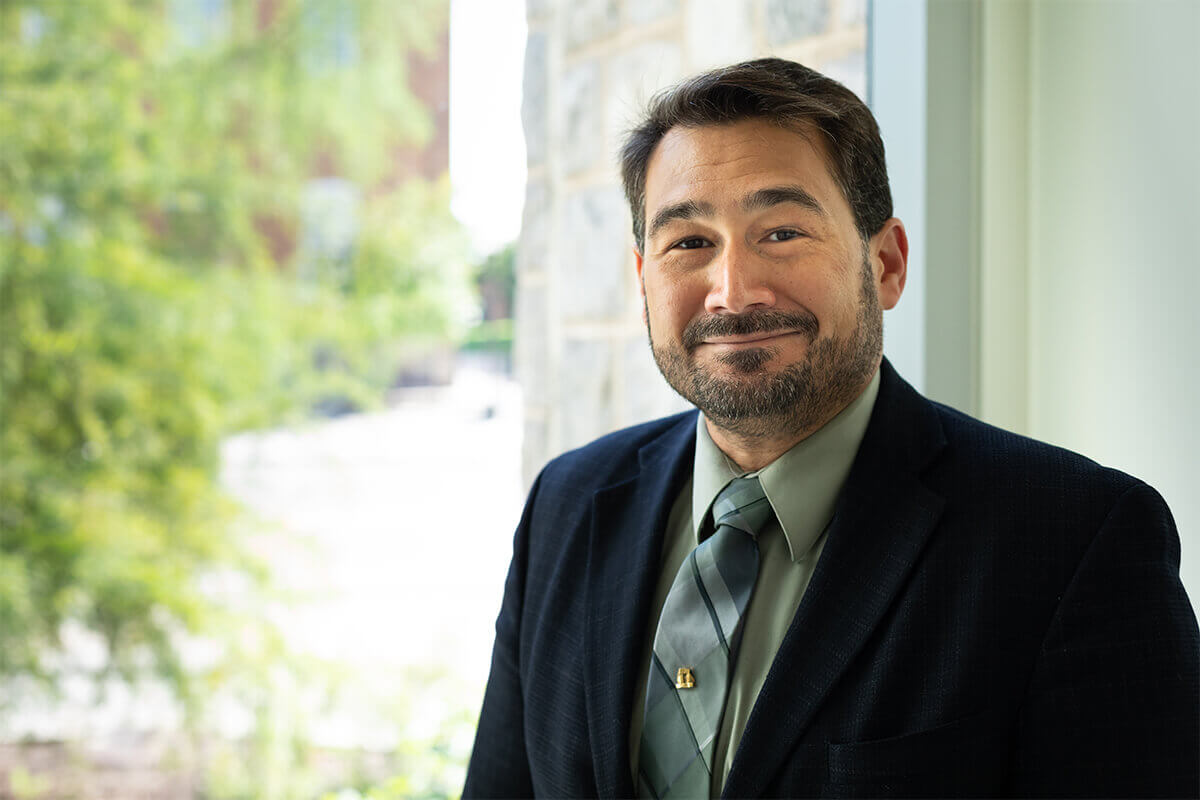 June 24, 2021
Miguel Perez, data engineering program leader at VTTI and associate professor in Virginia Tech's Department of Biomedical Engineering and Mechanics (BEAM), has been awarded the 2021 Liviu Librescu Faculty Prize for Outstanding Accomplishments.
The award is presented annually by BEAM in honor of the engineering science and mechanics professor who was among the 32 lives lost on April 16, 2007.
Perez joined the Virginia Tech community in 1997 as a graduate student in the Grado Department of Industrial and Systems Engineering and has served as research faculty at VTTI since 2002.
"Miguel is consistently amongst the top researchers at the Virginia Tech Transportation Institute in all metrics and continues to successfully collaborate with other researchers inside and outside of the university on several projects," said Sara Arena, collegiate associate professor of biomedical engineering, and Tom Dingus, the Newport News Professor of Biomedical Engineering and Mechanics and the director of VTTI, who nominated Perez for the award.
Perez's exceptional contributions to the teaching mission of the department, outstanding mentorship of students at the undergraduate and graduate levels, commitment to service, and success in securing more than $3 million in government and industry funding during the past year were attributed in the nomination.
The engineer's funding success has placed him in the top 30 of the over 2,000 faculty at Virginia Tech. Perez's research seeks to improve the safety and convenience of transportation systems, especially in relation to naturalistic driving data analysis, post-surgical fitness to drive, mobility improvement for senior citizens, and national crash database analysis. Some of his previous projects focused on driver distraction, human modeling, collision avoidance systems, infotainment systems, and driver performance in test track and naturalistic environments. Perez is also involved in efforts to increase the usability of ride-sharing and automated vehicle technologies for individuals with disabilities.
In 2020, Perez created and taught the Biomedical Research Design course, which exposed graduate students to the nuances of experimental design, including research ethics and the use of statistics to analyze results and develop meaningful and evidence-based conclusions.
"I feel incredibly honored and humbled by this recognition on multiple levels. First, being mentioned in the same sentence as Professor Librescu, whose life and career are exemplary for all of us in collegiate teaching. Second, because it rewards the additional creative effort that was required over the last year to successfully engage students within a virtual learning setting, where a welcoming and inclusive environment was essential" said Perez, whose teaching performance was also considered during the award selection process.
Perez earned his bachelor's in industrial engineering from the University of Puerto Rico, Mayaguez and a master's and Ph.D. in industrial and systems engineering (human factors option) from Virginia Tech.