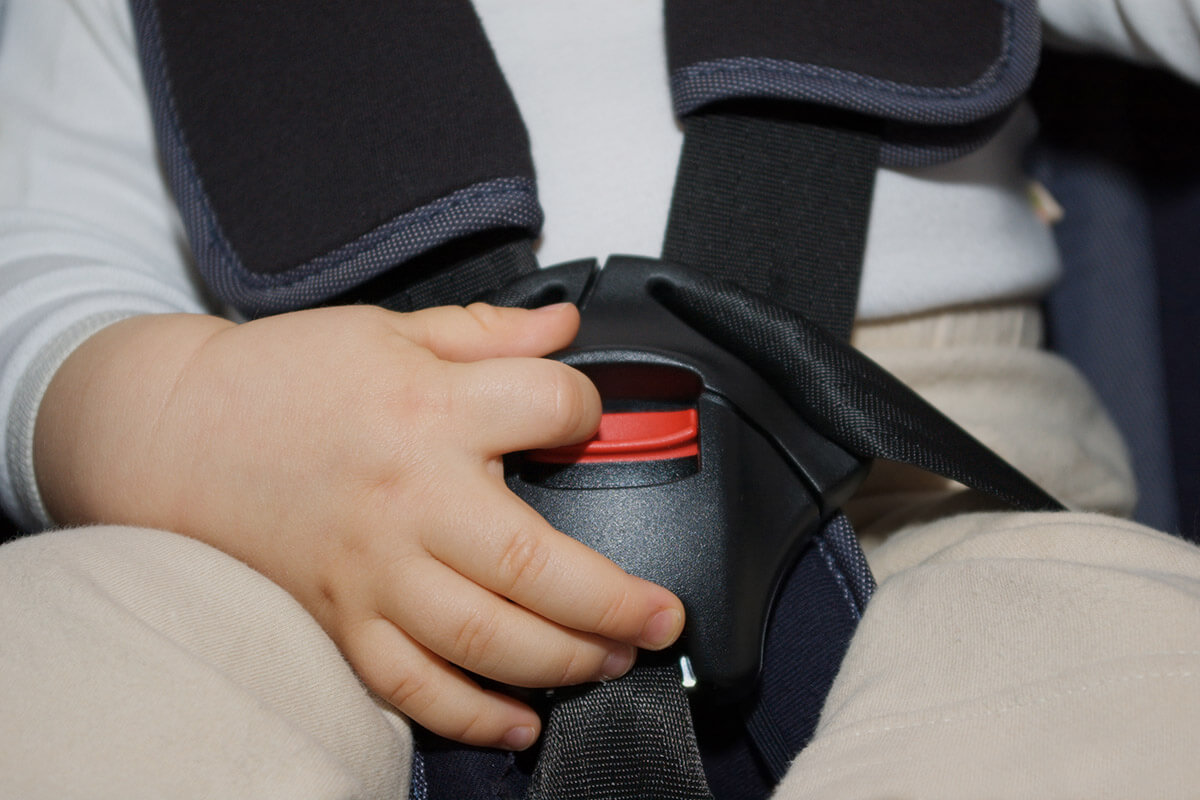 April 30, 2021
In 2018 and 2019, pediatric vehicular heatstroke was the leading cause of nontraffic child fatalities in the United States, according to the safety organization Kids and Cars. The Virginia Tech Transportation Institute (VTTI) has released new research about technologies that are designed to prevent child hot-car deaths.  
In a previous study, researchers Eric and Laurel Glenn and Luke Neurauter evaluated the common circumstances that can lead to child hot-car deaths, as well as the rear seat reminder technologies (RSRTs) currently on the market. To build on those findings, the team conducted a technical evaluation of manufacturer and aftermarket RSRTs in their latest study for three hot car death scenarios: (1) a child is knowingly left in vehicle, (2) a child is unknowingly left in vehicle, and (3) a child gains access to an unattended vehicle. 
Based on their findings, the team provides several recommendations for rear seat occupancy detection alert systems:  
Be enabled upon delivery to the customer (OEM systems) 

Provide feedback to user regarding system activation and arming 

Optional customization (name, picture for designated occupant) 

Activated under normal behavior for having an occupant in the rear seat 

If door logic is used, set a minimum amount of time a rear door needs to remain open (indicating a passenger needing assistance getting in the vehicle vs. putting an item in the back) to minimize nuisance alerts 

Low battery life warning (if aftermarket) 

Detection capabilities for gained access scenarios always armed regardless of door lock status 

Distinctive audio alert completely different from any other alerts (not merely differing by number of times issued, etc.) 

Actual occupant detection via methods such as movement, weight, or other means for issuing alerts 

Integrated with the vehicle and given priority over other vehicle alerts 

Ability to dismiss or disable alert system at various points 

Visual alerts displayed immediately in instrument cluster when engine is turned off or in the direction of the driver door window when a driver door is opened since that is likely the direction a caregiver will be looking upon exiting the vehicle 

Alert issued when vehicle is in accessory mode 

Have a window of time or distance that a caregiver can be outside a vehicle without issuing an alert 

Passive features activated if occupant is detected (i.e., temperature control) 

Levels of alerts to contact caregiver directly by phone, followed by bystanders, emergency contacts, and/or emergency personnel 
Visit VTechWorks to read the full study.