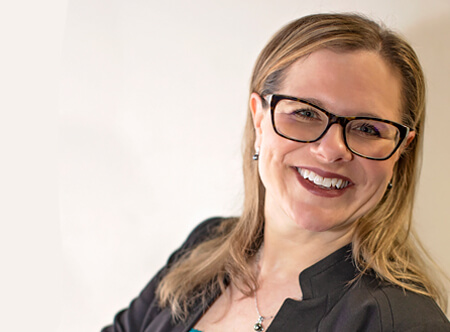 February 1, 2021
Michelle Chaka, Director of the Division of Data & Analytics, is the recipient of the Society of Automotive Engineers (SAE) International 2021 J. Cordell Breed Award for Women Leaders.
Established in 1999 by the SAE Women Engineers Committee, the J. Cordell Breed Award for Women Leaders is designed to recognize women active in all sectors of the mobility industry who have achieved the best balance of life both professionally and personally.
"I am honored and humbled to be named the recipient of this prestigious award. I am so lucky to collaborate with so many incredible colleagues, both at VTTI and throughout the industry, on advancing mobility and am excited for the opportunity to represent all the women leaders and those who are striving to be the next leaders in engineering and data science," said Chaka.
Recipients of this award are selected based primarily on outstanding performance or significant contributions in two or more of the following areas:
Exhibits outstanding service to her company and community

Demonstrates excellent leadership as a supervisor, manager, or in team environments

Displays innovation and uniqueness in achieving corporate and personal goals

Displays excellence in creatively dealing with the challenges professional women are faced with

Provides important engineering or technical contributions to the mobility industry

Overcomes adversity

Participates in and is involved with SAE activities
Chaka will be formally recognized during the virtual SAE's World Congress Experience opening remarks on Wednesday, April 14 at 8:45 AM. An awards ceremony will be forthcoming later this spring or summer.