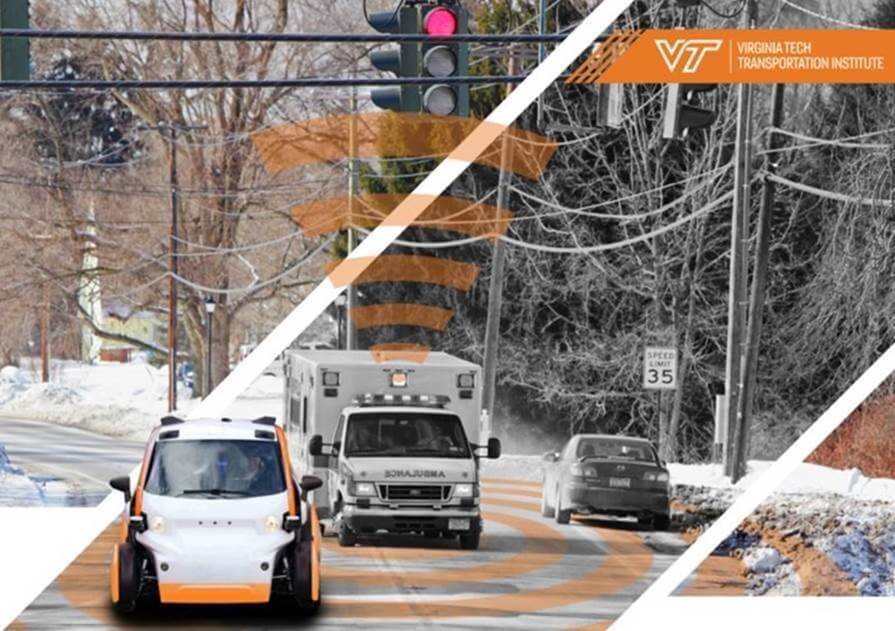 December 18, 2020
Every year, first responders address millions of roadway incidents to protect people, investigate crashes, and save lives. In the future, how will automated driving system-dedicated vehicles (ADS-DVs) impact their operations and communication protocols? ADS-DV are vehicles that can drive themselves and lack human driver controls such as steering wheels and brake pedals.
In December, the Society for Automotive Engineers International's Automated Vehicle Safety Consortium (AVSC) released the first set of best practices designed to help police, firefighters, and emergency medical services personnel interact safely with ADS-DVs—even without the presence of human drivers. It also provides procedures and protocols for automotive manufacturers to follow in their development and deployment plans. Research by the Virginia Tech Transportation Institute and the Consortium of Automotive Manufacturers organized through the Crash Avoidance Metrics Partnership, LLC (CAMP) helped inform the scenarios and interaction types referenced in the SAE guidelines. These include:
Responding to an incident
Securing a scene
Traffic direction and control
Traffic stop and checkpoint
Parked or unoccupied ADS-DV
Stabilization and extrication
Motorist assist
In the CAMP report, researchers from the Virginia Tech Transportation Institute (VTTI) identified the above scenarios through extensive literature reviews. Additionally, VTTI and the University of Massachusetts Traffic Safety Research Program interviewed 79 subject matter experts from law enforcement, fire and rescue, and emergency medical services to determine the most common scenarios where public safety officials interact with other vehicles.
VTTI plans to continue exploring this topic in a new project focused on law enforcement, first responder, and crash investigator preparation for automated vehicle technology.
---
Relevant links