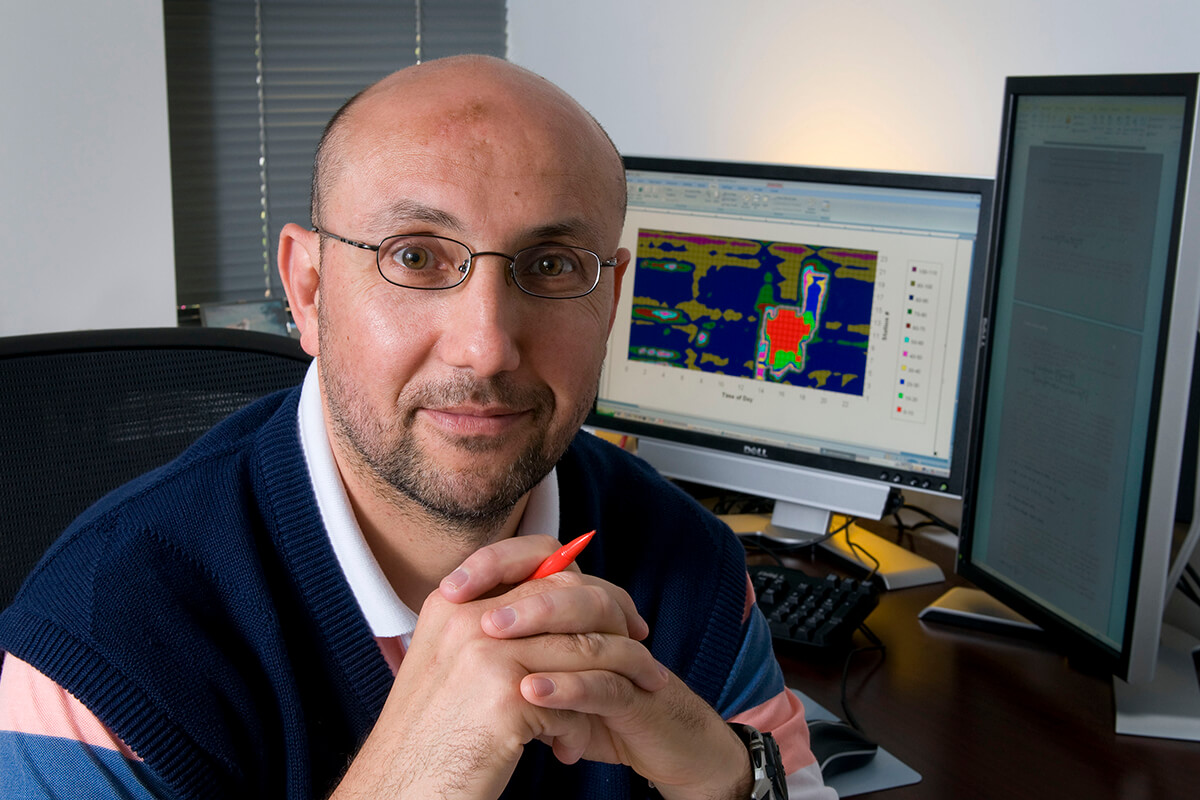 January 14, 2020
Hesham Rakha of VTTI's Center for Sustainable Mobility and Osama Osman have been recognized by the Transportation Research Board for their study of machine learning techniques that can detect distracted driving behaviors. They received the User Information Systems' 2019 Best Paper Award and presented their findings on Jan. 14 during the Transportation Research Board's 99th Annual Meeting in Washington, DC.
Rakha is the director of the Center for Sustainable Mobility and the Samuel Reynolds Pritchard Professor of Engineering at Virginia Tech. Osman was a research associate in the center and is currently an assistant professor at the University of Tennessee, Chattanooga.
In their study, Rakha and Osman investigated two machine learning models and their ability to identify three secondary driving tasks: calling, texting, and having a conversation with passengers. Time series data from the Second Strategic Highway Research Program Naturalistic Driving Study, the largest light-vehicle study of its kind ever conducted, was used to train and test the models.
As shown below, the models identified the secondary tasks with a high degree of accuracy:
Calling: 100 percent accurate
Texting: 96-97 percent accurate
Conversation: 90-91 percent accurate
Normal driving: 95-96 percent accurate
"Distracted driving is an epidemic that threatens the lives of thousands each year. Based on our results, we believe this model could be promising for use in in-vehicle driving assistance technology to report engagement in unlawful tasks and to generally improve roadway safety," said Rakha.
The Transportation Research Board attracts approximately 13,000 transportation professionals globally to its annual meeting in Washington, DC. The User Information Systems subcommittee, which presented the award to Rakha and Osman, strives to improve the safety and utility of in-vehicle systems by identifying research needs and sharing findings and methodologies.
---
Paper authors:
Osama A. Osman, Assistant Professor, University of Tennessee, Chattanooga
Hesham Rakha, Director of VTTI's Center for Sustainable Mobility, Samuel Reynolds Pritchard Professor of Engineering at Virginia Tech