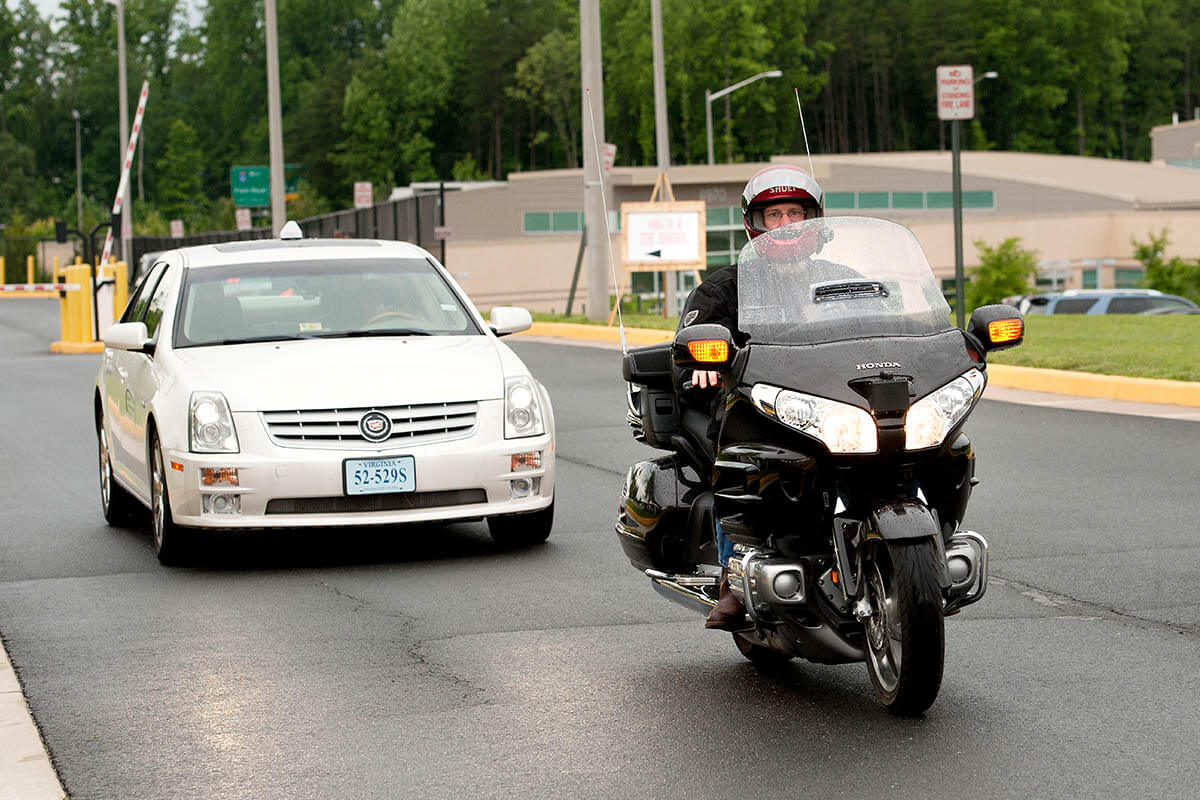 May 30, 2019
This press release was originally published by the Motorcycle Safety Foundation.
To help ensure that two-wheelers remain a regular part of the traffic mix, the Motorcycle Safety Foundation and Virginia Tech Transportation Institute will share valuable data from motorcyclist behavior studies with autonomous vehicle developers. Sharing the data will help ensure that motorcyclists are included in AV research programs and will help preserve on-highway motorcycling.
Data from the MSF 100 Motorcyclists Naturalistic Study will be available to any AV-related company, from vehicle manufacturers to tech companies, through VTTI. In exchange for providing access to the MSF 100, VTTI will ensure that the MSF can use the datasets from AV-related research for its own analysis and published works.
"Autonomous vehicle development is a fact of life, and while the timeline and practical application is unclear, what is clear is that on-highway motorcycles must be included and motorcyclists' rights must be ensured," MSF President Tim Buche said. "Developers are testing autonomous vehicles on our roads now, without fully understanding the characteristics of motorcycle riders. The more they understand motorcycles in the traffic mix, the safer, better integrated, and more enjoyable roads can be for all users."
"By providing data from the MSF 100 study, the largest and most robust of its kind, we are helping to ensure that motorcyclists are included in conversations about autonomous vehicles and traffic planning," Buche said.
AV research could also have benefits for motorcyclists.
"If it were possible to download, to human drivers, a perfect understanding of how to see, avoid, and potentially even protect motorcyclists, it would be an amazing improvement in rider safety," said Shane McLaughlin, center director of VTTI's Center for Automated Vehicle Systems. "As riders, we all want that. Of course, that is impossible. But what is possible is providing that type of understanding to future vehicle systems. The MSF has always trained riders for safety. By making the MSF 100 data available to automated vehicle developers, the MSF could help train future vehicles on how to keep riders safe."
The MSF 100 Motorcyclists Naturalistic Study tracked 100 riders across the U.S., each for a one-year period, collecting data on their normal riding behaviors, from traffic scanning to reactions. The study also has a wealth of data on crash and near-crash incidents, including identifying factors in crashes, comparing rider behavior in a crash and during normal riding, and providing analysis of risk exposure and more.
"It is our hope that AV systems developers can use data from the MSF 100 to better design detection, planning, and control subsystems with respect to interactions with motorcycles," said Dr. Thomas A. Dingus, who pioneered the naturalistic driving study research method. Dingus is also director of VTTI, an endowed professor of Virginia Tech, and president of VTT, LLC. "We want to assist AV systems developers in understanding the behavior of motorcyclists in the traffic flow, and specifically improve AV interactions with two-wheeled vehicles. We want to help make AVs safer, and we want them to consider motorcycles in this process as early as possible."
Traditionally, research conducted by the MSF served as the basis for its curricula, consisting of a wide range of RiderCourses. The availability of the MSF 100 data goes beyond that.
"We're telling the government, automakers, everyone involved with AV that we are here with the MSF 100 and more, and ready to help," Buche said. "Motorcycles must remain in our nation's traffic mix, and motorcyclists' safety is our priority, so we encourage all parties with ongoing AV research programs to reach out to VTTI."
The Motorcycle Safety Foundation® promotes safety through rider training and education, operator licensing tests and public information programs. The MSF works with the federal government, state agencies, the military and others to offer training for all skill levels so riders can enjoy a lifetime of safe, responsible motorcycling. Standards established by the MSF® have been recognized worldwide since 1973.
The MSF is a not-for-profit organization sponsored by American Honda Motor Co., Inc.; BMW Motorrad USA, BRP, Inc.; Harley-Davidson Motor Co., Inc.; Indian Motorcycle; Kawasaki Motors Corp., U.S.A.; KTM North America, Inc.; Piaggio Group Americas, Inc.; Suzuki Motor of America, Inc.; Triumph Motorcycles Ltd; and Yamaha Motor Corporation, U.S.A.. For safety information or to enroll in the RiderCourse nearest you, visit msf-usa.org, or call (800) 446-9227.
The Virginia Tech Transportation Institute conducts research to save lives, time, and money and protect the environment. As one of seven premier research institutes created by Virginia Tech to answer national challenges, VTTI is continually advancing transportation through innovation and has impacted public policy on national and international levels. In 2007, VTTI founded the Motorcycle Research Group with the objective of applying VTTI's multidisciplinary research capabilities to real-world motorcycle riding. With the help of study participants and customers in the public and private sectors, the group has collected hundreds of thousands of real-world miles in approximately half of the United States.