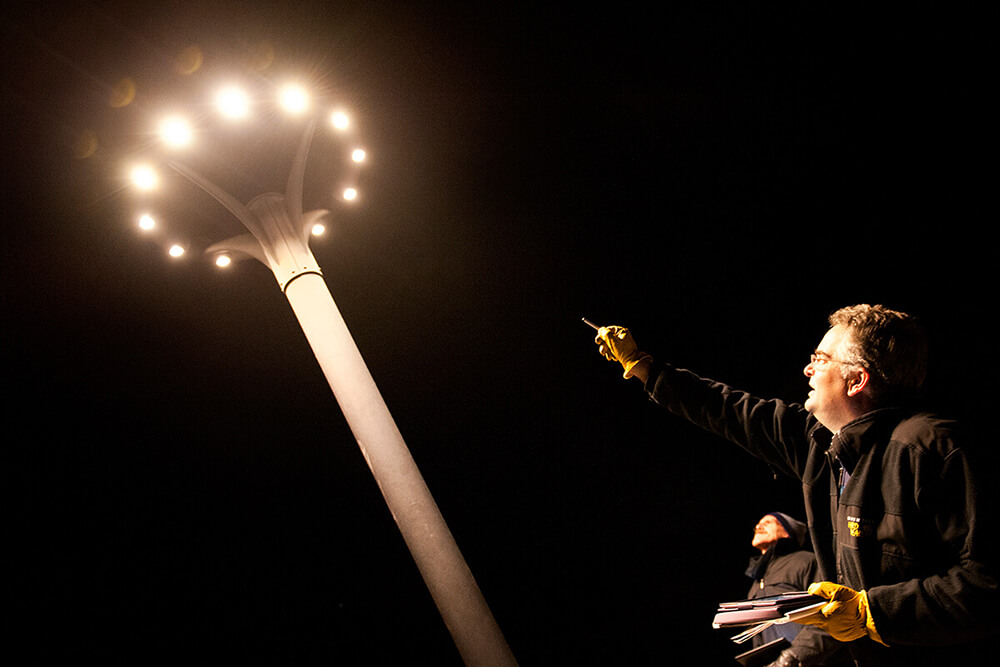 February 18, 2016
The Center for Infrastructure-based Safety Systems at the Virginia Tech Transportation Institute is partnering with the Virginia Tech community to host the annual Next Generation Luminaires design competition, March 22-24, 2016. The competition is meant to encourage the innovative creation of energy-efficient LED luminaires for commercial, industrial, and institutional applications.
This year, parking garage luminaires will be judged in the Kent Square Parking Garage, and sports lighting luminaires will be judged on Thompson Field. Other categories—including parking lot luminaires and pedestrian-scale luminaires—will be judged along the Smart Road and the surrounding campus of the Virginia Tech Transportation Institute.
The Next Generation Luminaires competition is organized by the U.S. Department of Energy, along with the Illuminating Engineering Society of North America and the International Association of Lighting Designers. The luminaires will be judged by a diverse panel of experts on criteria such as color quality, appropriate illuminance, light distribution, and appearance and style. The judges will observe the lights in their natural setting during the evening and further evaluate them unmounted during the day.
While the events are not open to the public, winners of the competition will be announced in April 2016 at LIGHTFAIR International.
For more information about the competition, please visit http://www.ngldc.org.