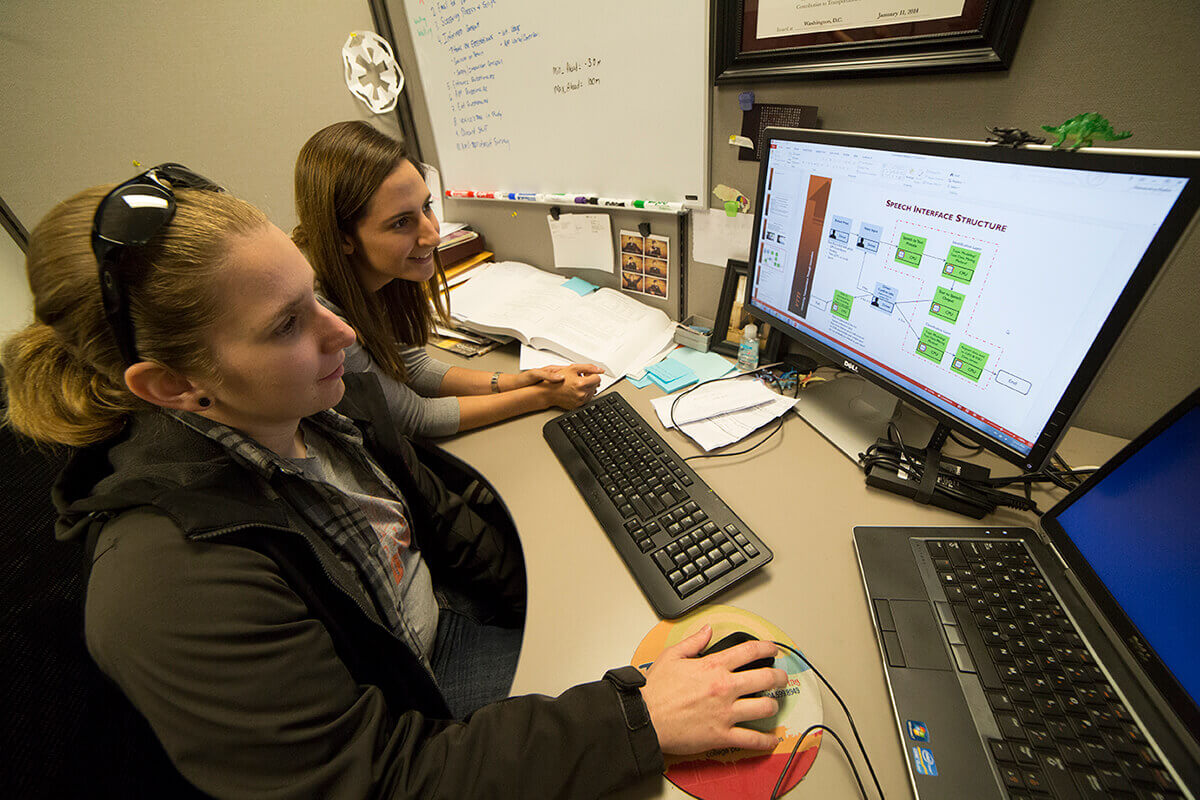 October 9, 2015
Blacksburg, Virginia, Sept. 25, 2015 – Two graduate students working with the Virginia Tech Transportation Institute have each won a scholarship award from the Dwight David Eisenhower Transportation Fellowship Program.

Alexandria Noble of Newark, Delaware, a student in the Virginia Tech Charles E. Via Jr. Department of Civil and Environmental Engineering, and Holly Vasquez of Mukwonago, Wisconsin, a student in the Virginia Tech Grado Department of Industrial & Systems Engineering, have each been awarded a 2015 Eisenhower Fellowship.
Noble is the first student to have enrolled in the Transportation Institute's Human Factors of Transportation Safety graduate certificate program. She has worked on a variety of in-development, groundbreaking projects, including an effort to replace traditional road signage by showing this information on an adaptive in-vehicle display. Her award is for $5,000. "One really cool thing about this award is that your travel to Transportation Research Board conferences is covered, and you can present your research progress there," said Noble, who earned her bachelor's degree from West Virginia University before coming to Virginia Tech specifically to work with the Transportation Institute.
This is the second year in a row that Vasquez has been awarded the annual Eisenhower fellowship. She won $5,000 last year and was awarded $11,500 this year. Vasquez previously earned a bachelor's degree in psychology from the Virginia Tech College of Science. She is currently working on a master's thesis focused on how drivers interact with automated vehicle systems. "Specifically, I am looking at how false alarms issued by driver monitoring systems affect driver trust, satisfaction, and performance with automated vehicles," Vasquez added.
The fellowship is managed by the Technology Partnership Program, part of the U.S. Federal Highway Administration, and named after Dwight D. Eisenhower, the 34th president of the United States and World War II hero. Eisenhower is widely credited as launching the modern U.S. Interstate System, inspired in-part by his tours of Germany and its cross-country highway system. The fellowship program encompasses all modes of transportation and recognizes students pursuing transportation-related disciplines and careers in transportation. Awards are given annually based on merit, a submitted essay, and personal recommendations.